NEBOSH International General Certificate in Occupational Safety and Health (IGC)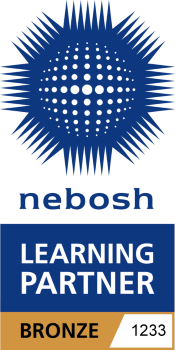 The NEBOSH International General Certificate in Occupational Safety and Health is a globally recognised qualification offered by an established independent UK examination board (NEBOSH) which has over 25 years experience in providing health and safety awards in the UK and across the world. It is predominantly aimed at managers, supervisors and employees who may be based anywhere in the world who require a broad knowledge and overview of health and safety principles and practices. The qualification focuses on international standards and management systems, enabling candidates to effectively discharge workplace health and safety responsibilities in any employment sector, in all parts of the world. The NEBOSH International General Certificate is also suitable for individuals starting out on a career in health and safety, providing a valuable foundation for further professional development.
In Sub Saharan Africa Mainport Training offer NEBOSH IGC in Nairobi (Kenya), Mombasa (Kenya), Dar es Salaam (Tanzania), Entebbe (Uganda), Kampala (Uganda), Addis Ababa (Ethiopia), Pemba (Mozambique), Maputo (Mozambique), Lusaka (Zambia), Cape Town (South Africa), Johannesburg ( South Africa), Durban (South Africa).
Any new learners wishing to register to the 2014 specification of the General Certificates must do so by 29 February 2020.
Cost includes:
lunch
 Mid-weekend coaching sessions
 One 1:1 session after training hours for each candidate
 Optional free video conferencing in preparation for the course to view course notes
 Issue of ID Training card detailing training successfully undertaken
 Free retraining for candidates we predict will pass
Course Overview:
The IGC syllabus takes a risk management approach based on best practice and international standards, such as the International Labour Organisation (ILO) codes of practice. Local laws and cultural factors form part of the study program where relevant and appropriate.
The course covers:
the principles relating to health and safety
identification and control of workplace hazards
the practical application of this knowledge
It is a 10 day course divided into 3 units, each of which is assessed separately on 1 additional exam day:
IGC1 – Management of international health and safety
GC2 – Control of international workplace hazards
GC3 – International health and safety practical application
IGC1 and IGC2 are 2 hour exams and IGC3 is a 2 hour practical assessment carried out in the workplace no later than two weeks after sitting the final NEBOSH exam. This practical element will be assessed by Mainport  and externally moderated by NEBOSH.
Target person for NEBOSH
The NEBOSH IGC is aimed at those working in health & safety, or those wishing to develop a career in safety management. It is suitable for managers, supervisors and operational  staff from all types of organisation. It offers a broad knowledge of health and safety  issues and will help you understand and manage risk effectively in your organisation.
The IGC is broadly recognised as a first step towards a career in health and safety. So if you want to embark on a new career, then this is the qualification for you.
BENEFITS of achieving the NEBOSH IGC qualification?
Delegates who successfully complete the NEBOSH International Certificate course will be certified and can apply for:
Technical membership of the Institute of Occupational Safety and Health (Tech IOSH)
Associate Membership of the International Institute of Risk Management, allowing you to use AIIRSM after your name
Many professionals enjoy the course and proceed to the NEBOSH International Diploma, forging a rewarding, lifetime career in health and safety.
If you have health and safety responsibilities at work or work for an international organisation based in Kenya, Get in touch to see how this globally recognised qualification could help you on your way to a career in the health and safety profession.
Language: 
Candidates are required to have a good standard of written English as the course (including all course materials) is delivered in English and the exams at the end of the course must be written in English.
marks are not deduct for spelling or grammar by NEBOSH but they must be able to read and understand candidates answers in order to be able to award the appropriate marks.
Candidates for whom English is not their first language will be allowed extra time in their examinations, subject to approval from NEBOSH.